Gauges
Metcraft supply a broad range of gauges, from 230v mains & 12/24VDC battery operated digital gauges complete with alarms to hydrostatic gauges which require no electrical supply. Below is some of our range however if you require any other gauges please get in contact with us and we will be happy to assist.
OLE Digital Fuel Gauges
OLE C2020A
Our most common digital gauge we sell is a OLE C2020A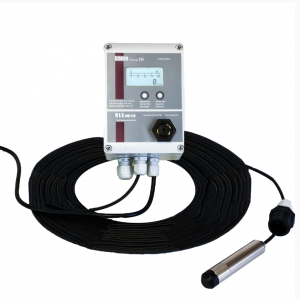 Power supply can be 12/24vdc battery or 100/240 vAC.
Power connection M20 with Cable Gland
Sensor connection to Gauge M16 Cable Gland.
Mounting is through case (screw kit, M4 x 18 mm is included in each kit)
The C2020-A Tank Gauge comes with the following standard features
Backlit digital display giving 1% accuracy
High and Low level Audible and Visual Alarms
1″ BSPT Tank gland fitting.
Local Calibration for most tank shapes
 4-20 milliamp output proportional to litres
Bund Alarm input circuit (for versions with Sounders)
Multi-voltage power supply
For out-door use, from -10 degC to + 60 degC.
Complies with requirements of BS799
A standard come with a 3 meter range volage sensor
Bund sensor available
For C2020-A-WWW-Cxx the kit comes with the same specification as above, plus a 420-WWW web logger.
CALIBRATION : This is performed using the front panel keys after selecting the calibration mode switch within the gauge.
Milliamp sensors can also be connected to the C2020 Gauge system as two wire
Data Sheet: Please click on the pdf link below to open up the datasheet

OLE T5020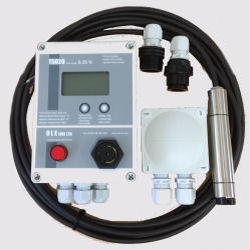 Accuracy  +/- 0.25% or better.
4-20 mA output for BMS + Modbus as standard
Weatherproof IP65 enclosures
Suitable for any height / shape of Tank
Alarm Test Functions Two button auto reset operation
Single power connection for multi-functions
Replaces separate  Gauge, High / Low & Bund Alarms
Adjustable Resolution , Adjustable Safe Working Capacity
Alarms: HIGH / BUND/ LOW / WATER
Master alarm % Settable provides  110 dB at 1 meter, and  has a front panel acknowledge button. Test and Mute function supplied as factory  standard
H = Additional Contact Alarm, such as Low level or Mechanical High Switch (NC)
B = BUND Contact Alarm, for mechanical Switch (NC)
Additional  LED lights or Volt Free Outputs are optional
R5 = Relay option for volt free contacts. Please order as separate item.
Data Sheet: Please click on the pdf link below to open up the datasheet

Hydrostatic Fuel Tank Level Gauge
Our Hydrostatic Fuel Tank Gauge  is a pneumatic tank level indicator designed for use primarily on fuel oil and diesel tanks, but also used as an AdBlue tank gauge. It has a spring loaded plunger that you pull and release until the needle settles on the contents left within the storage tank, which is then displayed clearly as a percentage on its large mechanical face. This fuel tank level gauge is suitable for horizontal, vertical, cylindrical and rectangular tanks, with heights between 900mm and 3000mm for diesel and up to 2500mm for water/AdBlue , making  a highly popular, versatile and economical tank level indicator.
The gauge also benefits from a handy adjustable second needle for setting a level parameter, which you can then use to indicate the level at which you need to reorder fuel. Supplied in an impact resistant casing, the gauge can be easily wall or tank mounted.
Other gauges available on request…
Data Sheet: Please click on the pdf link below to open up the datasheet

Please call us on 01903 714226 or email us at contact@metcraft.co.uk to discuss your requirements.